Home
Central Florida Injury and Wellness Center
  Chiropractor Metro West Florida
How We Help Relieve Your Pain!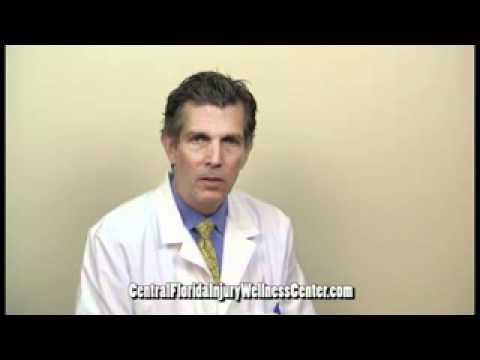 Dr. Michael Sofer Call: (407) 277-0046
We realize when patients call our office they are in pain and want the answer to these four questions:
What is my problem?
Can you help?
How long will it take to feel better?
How much will it cost?
On your first visit you can expect to have all four of your questions answered and if appropriate we will immediately start to relive your painful condition.
We keep appointments open daily for emergency patients, so if you need to get in today give us a call at (407) 277-0046 .
Conditions Treated:
Central Florida Injury & Wellness Center welcomes you to our Metro West chiropractic office which is located in Metro West FL at 6700 Conroy Road Suite 200, Orlando, Florida 32835.
Our services focus on the treatment and relief of:
The initial focus is to relieve inflammation and pain associated with major and minor repetitive trauma. As the pain is reduced we focus on restoring the injured area back to full range of motion and strength without discomfort or pain.
Therapy and Services:
Therapies to relieve your pain include chiropractic spinal manipulation, massage, electrical nerve and muscle stimulation, therapeutic ultrasound, spinal decompression therapy, laser therapy, inferential current, neurological muscle stretching, active muscle therapy and spinal rehabilitation.
Major Medical Insurance Accepted:
Blue Cross Blue Shield
Aetna
Cigna
Humana
United
Medicare
Medicaid
We are chiropractic health care providers for many other insurance company's. One phone call to our office and we will verify your chiropractic coverage prior to your first visit.
To verify your chiropractic benefits call (407) 277-0046.
All Auto Injury Insurance Accepted Including:
Allstate, Statefarm, Geico, Nationwide, AvMed, Golden Rule, Well Care, Great West, Infinity, Amerigroup, Universal, Progressive, USAA, Mercury, Esurance,  Direct Auto,  Assurance, all auto insurance policy.
Office Hours:
Monday: 9:00am – 7:00pm
Tuesday: 9:00am – 7:00pm
Wednesday: 9:00am – 7:00pm
Thursday: 9:00am – 7:00pm
Friday: 9:00am – 7:00pm
Saturday, Sunday by Appointment
Office Location:
6700 Conroy Road, Suite 200
Orlando, Florida 32835
Map: